Welcome to Cycle Breaks. We provide cycling vacations in England including bike tours in Suffolk and Norfolk. This page is our welcome to overseas visitors – explaining details such as how to get from the airport.
If you are living in England already, then please click here for the English introduction.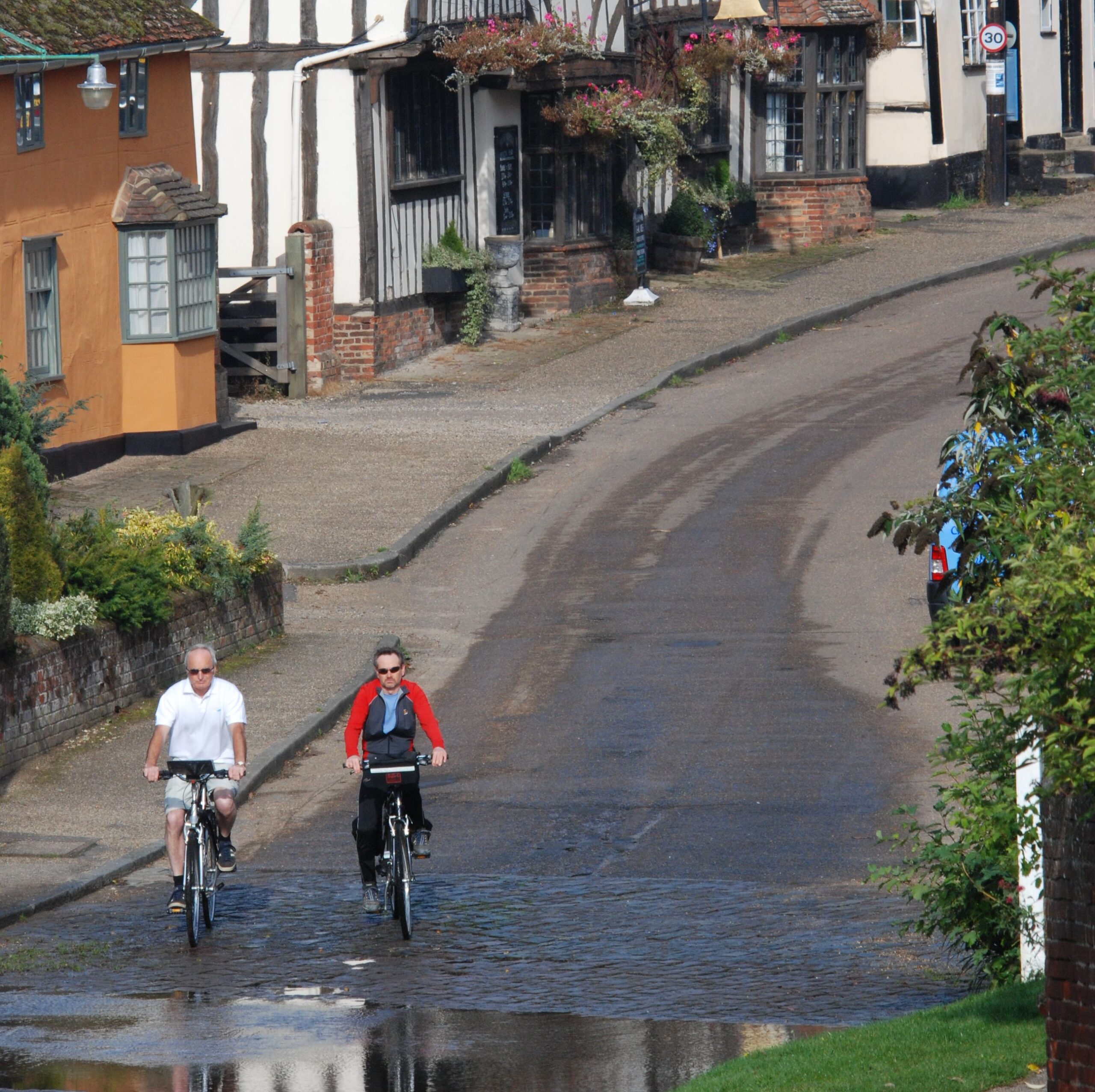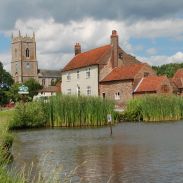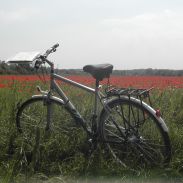 There's no better way to discover the secrets of the Britain's beautiful countryside than to take biking vacations in England with us.
Ride through the medieval villages and landscapes captured by the artists Constable and Gainsborough. Visit massive stone fortresses and cycle down quiet rural lanes. Stop 'for a pint' at charming oak-beamed pubs whilst you watch cricket on the village green.
When you book with Cycle Breaks, every last detail is taken care of. The tours come with
pre-booked accommodation with en-suite bathrooms, top quality bikes for you to ride, luggage transportation, maps and personal itineraries. And for peace of mind, breakdown assistance is provided should you need it. All of our bike tours are self-guided, which means you go with the party on your booking form, although depending when you travel, you may get the opportunity to trade stories with other cyclists.
cycling vacations Suffolk England
Read how a journalist from The Times (London) fared as he pedalled his way around Suffolk. (Read the article)
Flexible start dates on our trips mean that you can fit your Cycle Break into your schedule, to fit in with flights or other transport options.
Cycling vacations with Cycle Breaks offer a chance to unwind and take in the beautiful countryside. With quiet rural lanes, pretty villages and miles of unspoilt coastline, the heritage counties of Suffolk and Norfolk provide the ideal location for a relaxing cycling tour.
The peaceful counties of Suffolk and Norfolk (part of the ancient kingdom of East Anglia) are situated in the East of England, some 100+ miles north east of London (click here to see map).
This is known as 'England's Cycling Country' because of the quiet rural lanes, undulating terrain and cycle friendly climate (the driest in the UK). It's hard to believe that this oasis of calm is only 75 minutes from central London by express train, with rail links to London very good. We are also happy to arrange for local taxis to meet clients at any of the London airports (click through to FAQ 'I am travelling from outside the UK, can you advise me on how to get to my start destination from the London airports?')
Explore this site and find out more about our cycling holidays in Suffolk and Norfolk. Information on our 2-13 night tours can be found by using the navigation bar at the top of each page.
If you are unsure which location would suit you best, click here to find out more about what Suffolk has to offer, and here for Norfolk
Cycle Breaks
Bradfield Hall Barn
Alder Carr Farm
PO Box 82
Needham Market
Suffolk
IP6 8BW
Tel : +44 1449 721555
Fax : +44 1449 721707
E-mail: enquiries@cyclebreaks.com