Suffolk Bike Tours for the discerning palate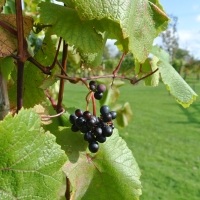 Castles, villages, vineyards and great gentle cycling – it's a classic holiday combination, real vintage stuff. Surprisingly though, it's also one that's right on your British doorstep. Follow your nose and discover Suffolk cycling tours for the discerning palate to savour.
Suffolk Bike Tours – Grape Expectations
It's amazing how feet stay focussed and wheels whirr with purpose when there's a vineyard, appealing alehouse or tempting tearoom cleverly incorporated into a cycling tour. Somehow, it adds just that extra drop of local flavour as well as a welcome excuse to sit and sip a while in the sunshine.
A cycling holiday in Suffolk soon reveals a county overflowing with beautiful places and full to the brim with delicious home-produced nectar from apple juice to ales and red and white wines to sun-kissed cordials. Here are just a few lip-smacking stop suggestions to quench your thirst for something different – and get a really great taste of Suffolk.
Shaw thing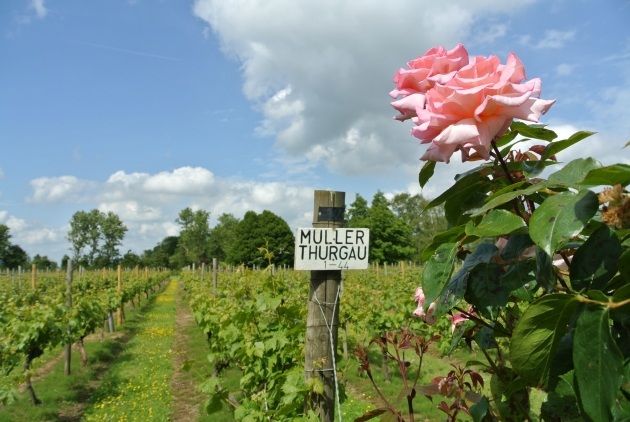 Just a pedal push away from 12th century Framlingham Castle and an easy ride from the Suffolk Heritage Coast, Shawsgate Vineyard is a must. Park up your bike and take a wander in the company of Bacchus, Quercus and Muller-Thurgau before meeting up with Tim, Louise or one of the team to taste the fruits of their labours.
From oak-dried whites and sparkling rosés to Venus, an attractive medium-bodied red, there are all sorts of winning wines to fall in love with, even ciders and perrys too. Enjoy a leisurely sip in the shop or on the sun terrace as you work out how to make space in the panniers for a bottle of something to wash that picnic down with later on…
Look towards Lavenham
Down in South Suffolk, the medieval wool towns are well-renowned for afternoon treats in half-timbered tearooms or pretty pub gardens, but just a short cycling detour from historic Hadleigh or from medieval jewel-in-the-crown Lavenham there's a promise of something slightly more unexpected.
Brook Farm in Brent Eleigh is a colourful sort of place, home to Red Poll cattle, Suffolk sheep, heritage apple orchards, fine vineyards and a farm shop packed full of tasty local produce.
Prop up your bike, then pick up a little map to head out on the footpaths and view the rolling pastures and vineyard slopes. New ownership is heralding fresh ideas here, but you're sure to discover why there has been more than a trickle of interest in Lavenham Brook's award-winning wines in the past. This is an enchanting spot right at the heart of some of Suffolk's most beautiful cycling country. It's a great area to stay and something to write home about.
Head for the hills
Just north of Lavenham's medieval sister, Long Melford, Suffolk's countryside is really on a roll. This is High Suffolk and just about as hilly as it gets (ie. not very, but you'll soon notice the views!). Head for the picturesque wool town of Hartest with its colourful cottages on the vast green and old moot hall (now conveniently The Crown pub!) to discover the delicious wines of Gifford Hall vineyard.
Family owned and planted 25 years ago, the vineyard slopes are now at their prime, featuring everything from Rondo to Reichensteiner, pinot blanc and noir plus Bacchus and Madeleine Angevine. Call in the Cellar Door Shop, or look out for event days for tours and tastings.
While away a moment in Wissett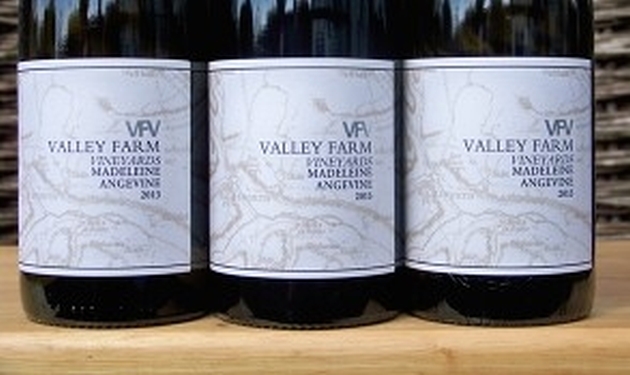 North of Halesworth not far from the River Waveney, Wissett Wines aka Valley Farm Vineyards is set in an idyllic corner of very rural Suffolk, just up from a charming round tower church. The lady owners are very keen cyclists and mad about wine too, learning a new craft since their arrival at the vineyard last year. Auxerrois, Pinot Noir, Mernier, Gris and Madeleine Angevine vines have been established since 1987 onwards, producing a blended sparkling 'blush' as well as elegant single grape wines. The cellar gate is regularly open for self-guided tours and sales.
Rooted in history
Suffolk's vineyards go way back. Wyken Hall near Stanton north of historic Bury St Edmunds is well known locally for its excellent farmers markets, delightful walks, fine shop, café and restaurant, but its real pedigree lies in its vineyard.
Today vines planted in the late 1980s are believed to line the very same south-facing slopes as the vineyards in Roman times. The sandy loam over chalk and Suffolk sunshine produces some of East Anglia's finest wines. Who can resist a taste of Wyken Moonshine? Well, it has a certain sparkle.
Brew with a view
When it comes to refreshing discoveries, nearby Bury St Edmunds is best known for 'The Nutshell', reputedly Britain's smallest pub and the Greene King brewery whose heritage buildings share the historic heart of the town around the cathedral and ruins of one of the greatest abbeys in medieval England.
Even if you're more one for the grape than grain, be sure to take a brewery tour – it's not just fun and informative, but leads to some of the most magnificent rooftop views of the town including its elegant Georgian squares and Norman Tower.
Bury St Edmunds did once have its own extensive vineyards to provide for the Abbey community and the many pilgrims travelling here to worship at the shrine of St Edmund.  A wander through the beautiful Abbey Gardens today reveals traces of the vineyard slopes behind the ruins of this massive monastic site, just across the River Lark.
In-cider information
If your Suffolk cycling holiday includes the tiny lanes of Mid or South Suffolk around the villages of Boxford, Ashbocking or Debenham, you might not spot vines, but do look out for miles of orchards. Coloured with apples destined for Copella or James White juices and Aspall cider, they're often edged by hedgerows hanging heavy with blackberries or once snowy with elderflowers …more promising local pickings for delicious juice combos and tasty cordials.
Push your pedals this way…
Noted for its tiny wool towns, pink thatched cottages, village greens and idyllic country pubs, the Stour Valley on the Essex border makes for quirky, thirst-quenching Suffolk cycling country. Be sure to park up and pop in to the Church of St Peter & St Paul at Clare to see the 32 pint beer jug presented by the vicar to his lucky bell-ringers in 1729, then follow Maltings Lane to pass Claret Hall en route to Stoke by Clare to see the famous wineglass pulpit in the Church of St John the Baptist. Surely made for less corpulent medieval preachers who had their glass half full, it's only 50cms in diameter and allegedly the smallest pulpit in England!
Tasteful Suffolk Cycling Tours – It's all in the detail
There's nothing quite like having some expert guidance to really savour what's on offer. At Cycle Breaks the team relish sharing their knowledge and enthusiasm for their local area of Suffolk (and all the other marvellous cycling destinations they have experienced around Europe!).
Packed full of insider top tips for refreshment stops and places to explore, the route descriptions are extremely detailed and comprehensive, so you can fine tune your Suffolk cycling holiday experiences day by day to meet your own interests and requirements, whether that's taking your fill of culture, grazing on the idyllic scenery, savouring an a well-deserved pint in country pub or visiting vineyards.
And just in case…
Sampling a vineyard on a Suffolk cycling tour and desperately fancy taking a case or two of local wine home with you? Book your holiday with Cycle Breaks and help is at hand. Transferring luggage between your accommodation stops is all part of the service, so collecting a case or two of wine en route is only a phone call away. Simply pedal on with peace of mind and light panniers, whilst the Cycle Breaks team collect and store your booty until the time comes to put it in your car at the end of your holiday. Now isn't that something to celebrate?
Suffolk Cycling Tours for vineyard visits
Cycle Breaks offer an extensive portfolio of Suffolk cycling tours, as well as cycle tours in Norfolk and overseas.
The Castles & Vineyards bike tour from Cycle Breaks (Tour 3B) is a 3 day / 2 night package with gentle countryside cycling around Framlingham including Shawsgate Vineyard (Cycle Breaks Grade 1).
Cycling holidays in Suffolk – View the full range of Cycle Breaks cycling holidays in Suffolk.
The Bury St Edmunds Star bike tour (Tour 3L)  from Cycle Breaks is a single centre, 3 day / 2 night Suffolk Cycling holiday based in historic Bury St Edmunds with circular day rides including a chance to take in Wyken Hall Vineyard, Lavenham Brook Farm vineyard and Gifford's Hall Vineyard. (Cycle Breaks Grade 1-2).
For south Suffolk, including the area around Lavenham and Clare, and the picturesque Suffolk wool towns near Lavenham Brook Farm vineyard:
Constable Country & Lavenham (Tour 4A)  4 day / 3 night package (Cycle Breaks Grade 2-3).
The Historic Wool Towns (Tour 5A)  5 day / 4 night package (Cycle Breaks Grade 2-3).
For the ultimate Suffolk cycling tour, the Grand Tour of Suffolk (Tour 14A)  14 days / 13 nights from Cycle Breaks includes castles, coast countryside, vineyards and so very much more. (Cycle Breaks Grade 3).
———————————————————————
Contributed by:  Sonny Slope (Suffolk)