Welcome to Cycle Breaks.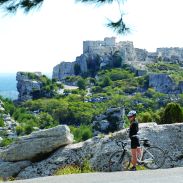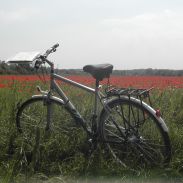 We provide self guided bike tours in England and Europe, including cycling vacations in Suffolk, Norfolk, France, Italy, Spain, Germany and Austria.
At Cycle Breaks we are specialists in self guided bike tours, offering a suite of delightful holidays in England, France, Austria, Germany, Italy and from 2013, Spain including the beautiful island of Mallorca. Being cycle lovers ourselves, we believe we have put together a winning package for self-guided cycle breaks, giving you just the right balance of freedom and support for a relaxing, worry-free holiday.

What is a self-guided tour?
A self guided tour means we do the organising, you do the holidaying. You simply tell us which of our holiday destinations you'd like to explore, how many people there are in your party, what their cycling abilities and interests are – and we do the rest.
Routes to suit
We'll prepare an interesting itinerary and cycle route for your group, taking in the area's most stunning views and best places to visit, using bike-friendly lanes and paths. Pedal at your own pace, meander as you please – you are your own tour leaders. And our quality route information means you won't get yourselves lost – unless you choose to!
Accommodation arranged
For perfect peace of mind, we book all your accommodation for you. Personally checked by us for comfort and character, we've built a portfolio of charming country hotels, quaint coaching inns and quiet farmhouse B&Bs, so you can look forward to a warm welcome after your day in the saddle.
Quality kit
We know how important good bicycles are, so we provide high quality cycles as standard. Our cycles are comfortable, reliable tourers – rugged enough to do the distance, yet light enough to provide an easy ride.
Luggage transport
One of the beauties of our self-guided tours is that you cycle light – we transport your luggage from hotel to hotel for you each day. On our English tours, we'll even carry that must-have gift you couldn't resist en route. It's just one of the many ways in which we try to lighten your load.
On-road support
It is rare for problems to occur but if they do, we are there to help. You can call us from 9am to 5pm with any queries about bikes, routes and accommodation, and we provide on road
break-down assistance if needed.

Who is best suited to a self-guided tour?
The short answer is, just about anybody! If you like the freedom of exploring independently and enjoy healthy outdoor breaks, you'll love a self guided cycle tour. They're great for families, groups small or large, or couples – anyone who likes the idea of getting away from it all and relaxing on a peaceful, stress-free break.
And because the only people on your self guided cycle tour are the friends and family you booked with, your party is free to set its own agenda. No tour leaders, no fixed schedules, and no adapting your pace to suit other people in the group. So you get to spend time with your friends and family on your own exclusive holiday.