Cycling holidays in Suffolk – loads to enjoy!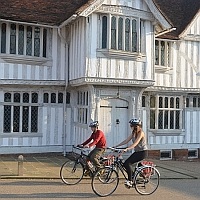 Cycling holidays in Suffolk offer so many experiences to enjoy!
Don't just take our word for it – trust the other locals too! Suffolk's  local media often share 'great summer things to do and see' lists suggested by the people who live and love it here. Their favourites include cycling, castles, Constable Country plus loads of local customs and capers. Must C stuff, you could say – indeed, we've already got practically 90% of them lined up – or rounded up or that matter  – in our linear and circular Suffolk cycle tours!
As a cycling holiday specialist for Suffolk, we've been organising programmes of self-guided tours around the county since 1991, welcoming guests from all around the UK, Europe, USA, Australia and beyond.
What do they love about Suffolk ? Well, it's not just that there's so much to see and do here – in fact they probably don't wax lyrical enough about the quiet beauty of the gentle countryside…
"Marvellous organisation and cleverly researched routes took us to fascinating places using quiet, traffic-free lanes," comment  Mrs M. & Mrs P. from Warwick, who pedalled out on one of our wool towns tours.  "Fine selection of quiet lanes through beautiful countryside, nice villages and historic towns,"declare Swiss visitors who explored Suffolk's castles, rivers and Constable Country. Take a look at more testimonials from Cycle Breaks customers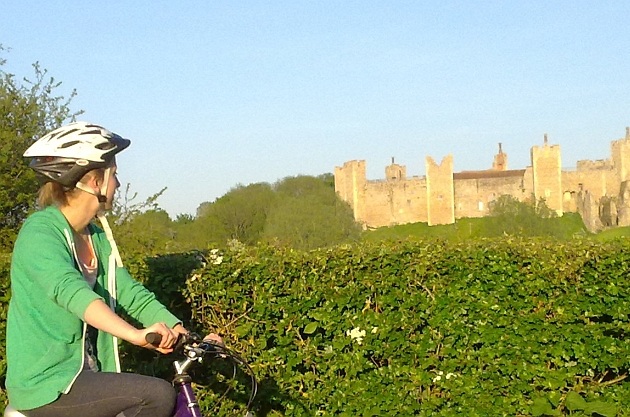 Quaint, quirky & cultural Suffolk
Wonky houses in Lavenham; divine Debehnam with its fine flint church; Constable's Flatford Mill; fish and chips at Aldeburgh and a pint of Adnams ; the haunting hamlet and beach at Covehithe;  a spot of crabbing at Walberswick; Bury St Edmunds fantastically floral Abbey Gardens, its tiny Nutshell pub and towering cathedral, its Suffolk Regiment Museum and historic Theatre Royal;  Framlingham's fine Castle– we've got them all covered.
Cycling holidays in Suffolk – View our full range of cycling holidays in Suffolk.
Then there's historic  Hoxne with its story of buried treasure – and Sutton Hoo too, of course –  views out to OrfordNess and across RSPB Minismere or over the water meadows of the Stour at Sudbury ; the vast expanse of Shingle Street ; Southwold with its pier and Electric Picture House and Sailor's Reading Room, Billingford Mill near Diss, Woodbridge tide mill by the marina and the biggest boats ever at Felixstowe's Landguard Point overlooking the docks … not to mention the crocodile and Peter Pan islands at JM Barrie-inspired Thorpeness Mere. There's at least one  cycle break or more for each and every one of them!
Suffolk's wonderfully colourful too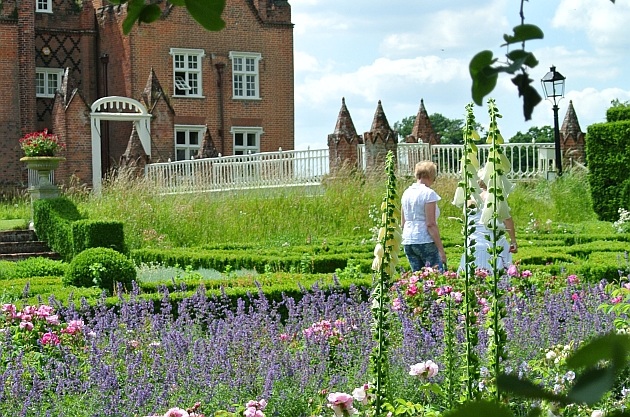 Time you're visit right, and you can stop off at Portman Road for the match or ride in a fire engine at the Ipswich Transport Museum . More hardy cyclists might even choose to be out a your bike at Wolsey Theatre Panto time too?!  It's tempting to tune in to the FolkEast Festival in Great Glemham  or  shoot right along to the Peasenhall Pea Festival; then again you might want to watch them letting off steam at The Mid Suffolk Light Railway or firing up the locos at Bressingham near Diss or take a stroll by the renowned herbaceous borders at Helmingham Hall. It's worth a detour and a day out to meet the Suffolk Trinity at the Suffolk Show if you're passing through in early summer, or follow the crinkly-crankle wall to Easton Farm to meet a Suffolk Punch… or maybe meet up with Mabel, the tawny owl in Ipswich's Christchurch Park (but avoid the Park's Music Day perhaps for that one!).
Cycling or walking Suffolk is never just run of the mill
Our sister company, Walking Breaks, has been a partner of the Suffolk Walking Festival in the past and we offer lots of these walking favourites for the rest of the walking year.  Walking along the Alde River by Snape Maltings to Iken is definitely on our list too.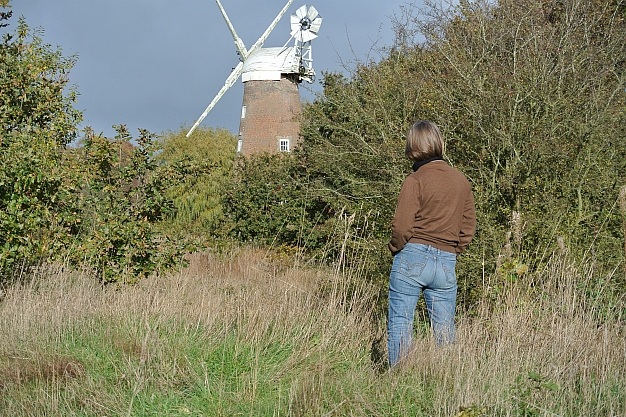 So that must be a good 45 out of 50  –  but we're sure that other walking and cycling holidays in our portfolio will mop up a dip in the Beccles Lido, a visit to the Flixton Aviation Museum by the Waveney, a UFO walk in Rendlesham Forest, that important pop down to the pub at Pin Mill, and the gentlest of pedals past the Tattingstone Wonder by the banks of Alton Water.
Lowestoft gets left high and dry, we're afraid – but the great range of suggestions from Suffolk locals are already making us wonder about developing a future Cycle Breaks tour or two… sunrise at Britain's most easterly point; the Scores Trail; the grand World Thumb Wrestling Championships; powerboat racing on Oulton Broad; and a tram ride at Carlton Colville. We've got the Norfolk Broads covered, so isn't it time we shared the Suffolk Broads too?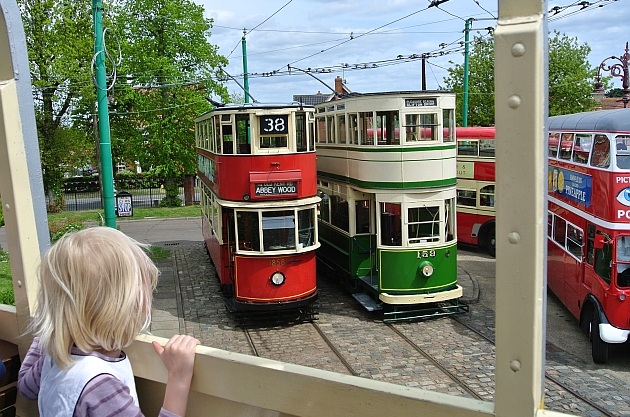 Cycling holidays in Suffolk are not just for visitors
As you can see there are plenty of reasons to follow a well organized itinerary and enjoy some great Suffolk discoveries as well as some fresh air and relaxing countryside. Our cycling holidays and short breaks around Suffolk include  accommodation and luggage transfer. We also offer UK cycling tours around Norfolk.
Just bike hire with Cycle Breaks also an option. If you live in Suffolk, why not pull your bike out of the shed and start to explore, or visit us at our Needham Market to hire our quality bikes (min. 24 hours notice required) and enjoy some suggested itineraries through Mid Suffolk.
All these sights and sounds are easily accessible, so if you live in Suffolk, why not  just pedal on out and discover? If you live further afield and want some extra guidance – or want to make your trip into a real holiday, try out one of our
Cycling holidays in Suffolk – View our full range of cycling holidays in Suffolk.
Contributed by :  C.  Moore (Suffolk)