Cycling Holidays – 20 Top Travel Tips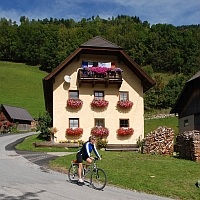 Our 20 top travel tips – cycling insights from gizmos to great destinations, brought to you through the extensive travels of the pedal-powered Cycle Breaks team!
Come rain or shine, Andy, Mike and Andy II pedal into our Suffolk office (almost) every day, when they're not out route-testing our cycling holidays across Europe and East Anglia.
Mike suggested showcasing his top 20 European coffee and cake moments as a tasty bit of inspiration for cycling holidays. Definitely a tempting idea, but there are so many more morsels like gear, gadgets, gift ideas and great cycling getaways to share.
---
1. Find your cycling partner with just 3 words
Use 'What 3 Words'. It's not a dating app, but an invaluable way to find your cycling partner when they may well pedal off into the sunset rather faster than you. Simply set up a rendez-vous point with a 3 word address that's easy to say and share and as accurate as GPS coordinates.
At Cycle Breaks we're going to be using it more and more and think it a great tool for pinpointing the location of our hotels. Fancy taking a closer look? See under our address details here»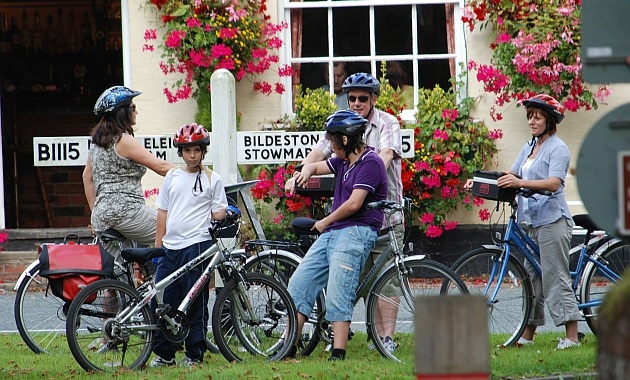 ---
2. Invest in puncture-resistant tyres
They might be slightly more pricey, but we think they're really worth it. At Cycle Breaks, we make puncture resistant tyres a priority and find that they deliver a certain peace of mind… (most of the time).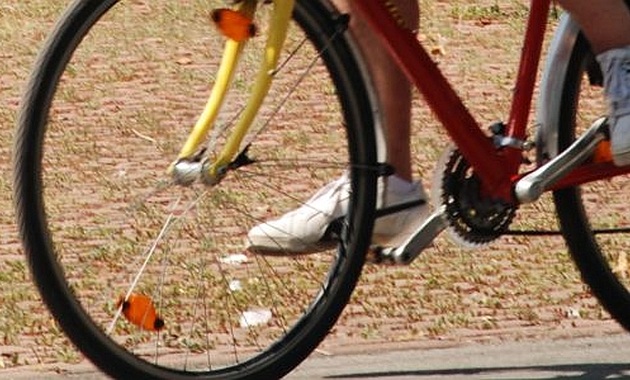 ---
3. Worried about hills? Try an e-bike. 
E-bikes are no cop-out, rather a great idea which allows everyone to come along and enjoy a cycle break to the full – even if the knees aren't quite as nifty as they used to be!
Trying an e-bike on a cycling holiday is an excellent chance to give the idea a go. It's a fab way to keep that little bit of extra energy in reserve for the last bit of route to the next hotel, or to give you that additional push up to admire the must-see-I'm-only-here-once view.
You'll find e-bikes available on all cycling holidays from Cycle Breaks.
In our experience e-bikes have been getting better all the time for years, and can really help you get the most out of your cycling day. Why not give them a go or use them to share a cycling break with a friend?
At Cycle Breaks all our tours are graded and we pride ourselves on offering gentle cycling adventures with routes which you can further tailor as you go.  Take a look at the cycling section in our FAQs to find out about Cycle Breaks tour grading and options»      
---
4. Try something new – like cycling the Elbe from Prague
Cycle Breaks has a range of fab cycling holidays through the Czech Republic and Germany based along the River Elbe. Choose Saxon Switzerland or detour along the wine route. Cycle through mighty fine cities like Dresden or go porcelain potty over Meissen. Prague is one amazing must-see destination and returning from Berlin is also an easy option. Interested? Check out our Elbe Tours here now!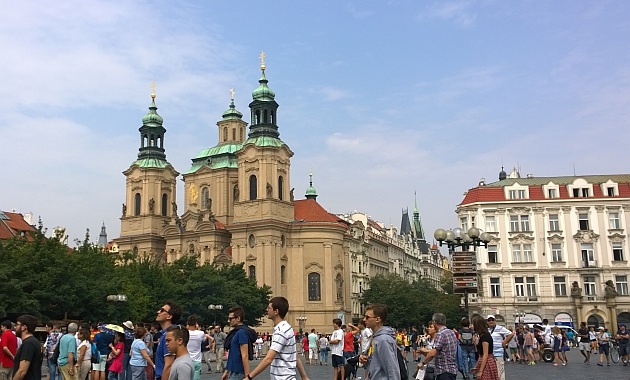 ---
5. Love wine? Try our Bordeaux bike & boat tour
We've got a host of delicious tours, but our new Bordeaux Vineyards Bike & Boat tour is a real 'claret and classic' not to be missed. Let your floating hotel lead you down the waterways of France's fabulous wine-growing region and all you have to do is hop on your bike for circular cycle rides out to explore the vineyards and wine cellars.
Push the pedals and please the palate – perfect.
Cycling Holiday Bike & Boat – Bordeaux Vineyards »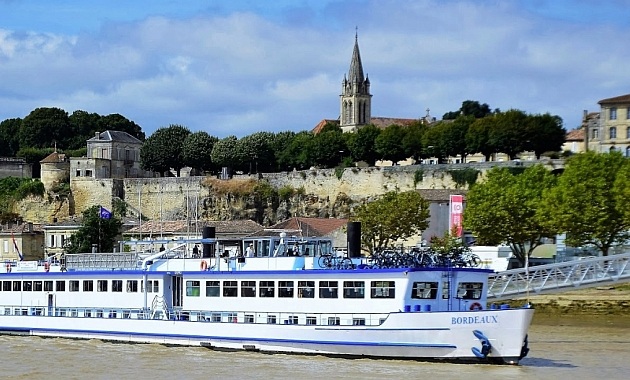 ---
6. Go paperless – use GPS
We all love a good map – and well-prepared route-books are very much key to what we do at Cycle Breaks, but we've increasingly introduced our customers to the wonders of GPS on their travels across East Anglia and Europe.
We've trialed a number of bike-friendly GPS systems over recent years and are pleased to offer the facility where it makes sense. In fact we get lots of great feedback from our cycling customers about the quality of our route and support info. Why not take a look at our testimonials?   
---
7. Plan to use your phone for navigation?
Don't forget to take a power-bank with you, so you can recharge your phone! Even if you're not using it for a gps system, it's handy to know that 'you've got the power', whether you're in the wilds of Norfolk or in the mountains of the Mur Valley in Austria.
---
8. Mur Valley Cycle Path, Austria – now there's a top tip
It's Austria's best-kept secret, but one which we're keen to share because it really is fabulous scenic cycling on a brilliant dedicated cycle path that's pretty easy-going too.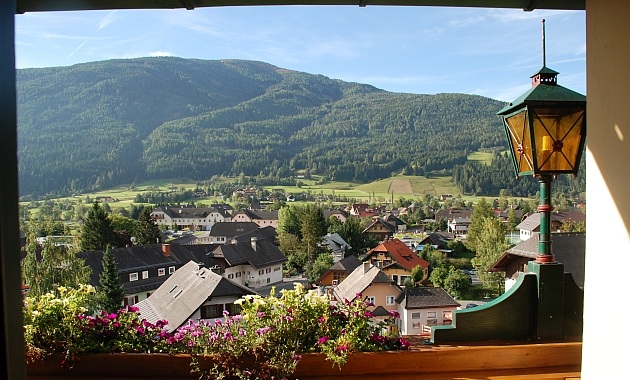 A pedal from the area south of Salzburg along to the vineyards of Styria and the Slovenian borders will take you anything between 7 to 9 days, we've put together tours of different lengths to help and let you go the extra mile if you like. And who can resist a good Austrian helping of 'Kaffee und Kuchen'? (Mike recommends the Streusel cake, but will share other options and be delighted to share notes if you try the trip for yourself!)
---
9. Go borderless – moneywise
Whatever Brexit may or may not have brought, why not go borderless on your next European cycling holiday? Using a euro debit card, drawing on a euro-denominated nominee account like 'borderless' accounts from Wise are a great way to hold and manage money overseas.  (Please note  – these accounts are not covered by FSCS, so not recommended for large sums over extended periods).
---
10. Learn to fix a puncture (if you don't already know)
For those moments when the going has unexpectedly got a bit too rough or when you just didn't see that pothole coming.
Country lanes and quiet roads are the mainstay of our bike tour routes at Cycle Breaks and any off-road stretches are generally avoidable through our comprehensive route options. But punctures do happen.
On our Suffolk cycling holidays, its all part of our service to come and fix your puncture, but as our bikes used for cycling holidays in Suffolk have puncture resistant tyres, it's quite a rare occurrence.
Ultimately, we like to think of you riding your bike at home too, when our help is not at hand – so learning to fix a puncture yourself is a really useful exercise. It's not difficult – promise. Best follow the scout motto.
---
11. Talking of quiet lanes – check out some wonderful Suffolk ones
Suffolk is where we are at home – when we're not checking out new and rechecking current cycle tour routes overseas. The cycling here is superb and we love it.
One of our favourite local areas has to be Suffolk's heritage coast around Southwold – an Area of Outstanding Natural Beauty. It has a great network of little roads and byways, plus an increasing number of officially designated 'quiet lanes' too.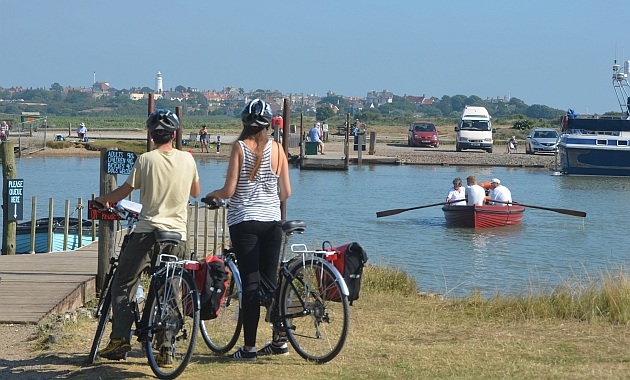 The artsy market town of Halesworth and Westleton near the RSPB Minsmere reserve are super  stopovers when you set out on your bikes from Cycle Breaks HQ at Needham Market. We've combined them into a Cycle Breaks tour  – Heritage Coast Encounter / 4H ».
Ultimate highlight? Framlingham's 12th century curtain wall castle perhaps. Adnam's ale and a brewery tour at Southwold. Or the cake stop at the café in historic Debenham?  Wonder who suggested the last one, Mike…
---
12. Make your bike easier to pedal
Not rocket science this one. Check that the pressure of your cycle tyres is within the specified range – it's usually printed on the tyre – as it does make a difference to the amount of effort required to push those pedals (unless it's icy).
If you want to avoid cycling in icy conditions, why not follow in the cycle tracks of some of our customers who enjoy taking to cycling on the Algarve with us when the weather turns chilly? Now, doesn't that sound appealing?
---
13. Let the train take the strain
Give your bike a break too – take it on the train and then get out and about exploring. It's  really worthwhile on the Continent – especially in Italy as it's so cheap!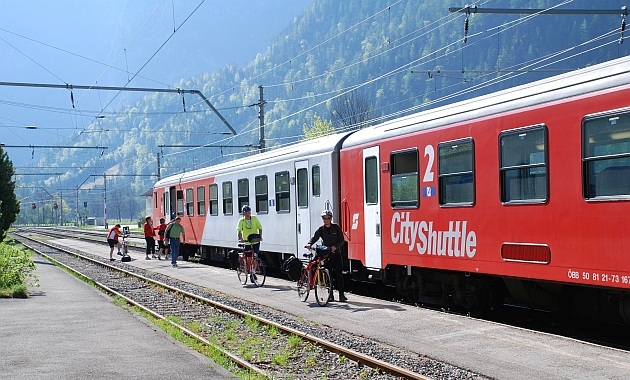 A good example of getting the most out of a ride and rail break is our single centre Piedmont Star 'Grande', where the train will whisk you and your bike off from Romano Canavase to Turin for a gentle pedal back along the Po.
---
14. Get your travel insurance sorted
It's a good to have at all times, but for cycling holidays overseas it is essential post-Brexit.
---
15. Try a delicious Suffolk Smoothie
Suck it and see – or sip back and relax! If you're not sure whether a cycling holiday is for you or if you already enjoy the freedom of two wheels, but know someone who needs a little convincing, give our one night Suffolk Smoothie cycle tour (2a) a go.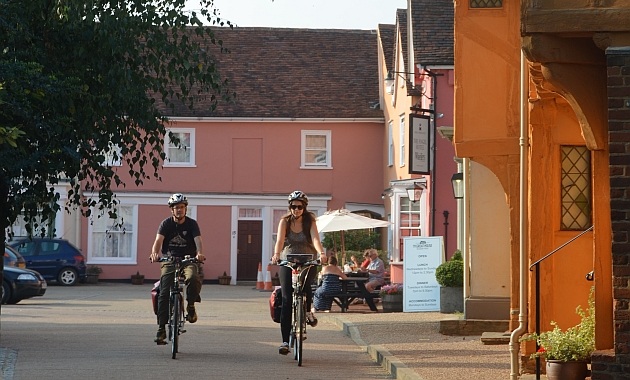 It's short and sweet, gentle and full of good things like half-timbered cottages, village greens, country pubs and quiet lanes. What's not to like?
The Suffolk Smoothie Cycle Break – find out more »
---
16. What a gift! Cycle Break gift vouchers
Christmas, birthday, anniversary or even just a well-why-not-eh?-surprise. Cycle Breaks gift vouchers can be the perfect present that gives the lucky receiver real freedom in so many ways. The vouchers come in all sorts of sizes, so why not find out more?
Cycling holidays gift vouchers »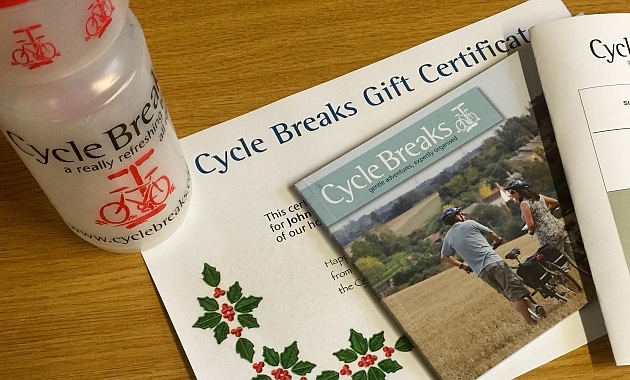 ---
17. Warm yourself up – not the planet
Hey, here's a no-brainer. If you go to the gym, why not cycle there rather than drive? You'll save yourself time on the warm-up / warm-down and cut emissions at the same time. Simples.
---
18. Consider non-flying options

There are so many great holiday opportunities around England and Europe to explore which can be accessed by public transport. Self-drive is always a popular option, but at Cycle Breaks we like to make sure that as far as possible, all our tours are accessible by public transport, even if it requires a taxi transfer.
---
19. Stay hydrated
Whether you're cycling in summer or enjoying a longer winter ride, it's really important to remain hydrated.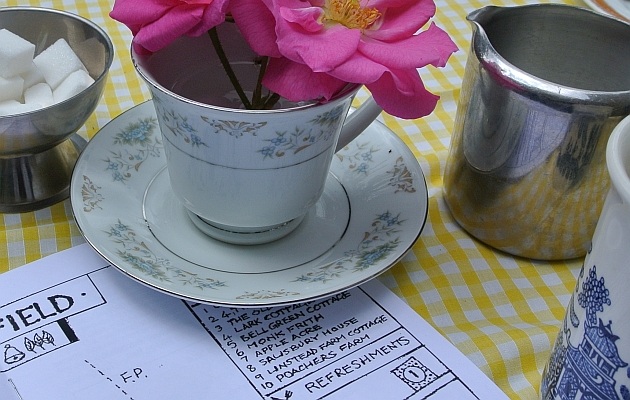 Take water with you on your bike (we've got some smart Cycle Breaks water-bottles!), or (says Mike) make sure you stop for coffee and cake!
Don't worry, on your cycle break in Suffolk in particular, we supply a good list of cyclist-friendly cafés and potential watering holes!  
---
20. Enjoy a big slice of Suffolk
Here's a way that you can tick cycling Suffolk off your list if you want, though we think it might charm you so much that you'll be back for more!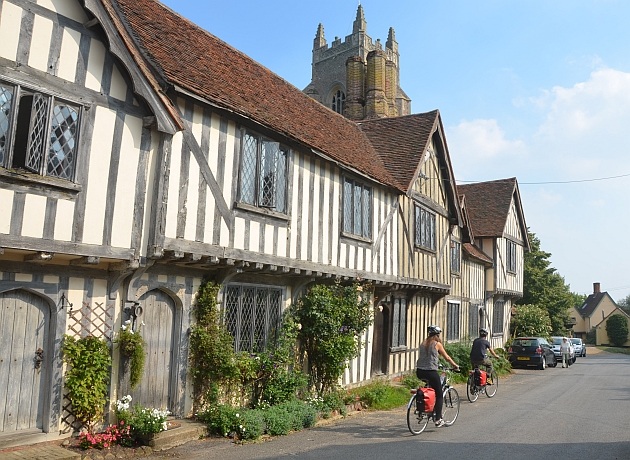 Our Grand Tour of Suffolk squeezes everything in within 14 cycling days, from coast to countryside to WWII airfields, must-see wool towns and even merry-go-rounds. If history and heritage are your cup of tea, then a visit to Bury St Edmunds where the vast town-centre abbey site has recently celebrated its 1000 years is an absolute must!
---
Contributed by: Roma Ryder