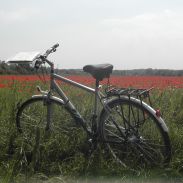 Considering a holiday or short break cycling in the UK?
Self-guided and fully supported UK cycling holidays in England and Western Europe, ranging
from 2 to 14 nights are on offer through our dedicated programme at Cycle Breaks. We pride ourselves on a high level of personal service and a great variety of inspiring holiday destinations. We offer well-researched routes coupled with accommodation chosen by ourselves from a cyclist's perspective all packed with plenty of places to get a taste of real local flavours along the way.
In England our cycling tours include opportunities to explore the wildly beautiful coast and outstretched countryside of Norfolk, in the ancient kingdom of East Anglia, situated
to the north of London.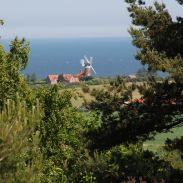 Cycling Tours Norfolk – click here to view our Cycling holidays in Norfolk.
Why cycling holidays in the UK?
On a bike, the real England and its quirky charms become so much more immediate and the
great skies of Norfolk in particular have a special way of putting everything into perspective. Whether travelling into the UK by plane or ferry or choosing a holiday 'at home' for a change, heading out on a gentle cycling adventure in England is a great way to experience – or re-experience – the British coast and countryside.
Only a short car journey or train ride out of London and its airports or from the Midlands, Norfolk is easily accessible, yet one of the least populated areas of England. With reduced travel times, there's no question of taking any hours out of your break, and on the day you arrive at your first hotel, you can start relaxing, exploring immediately and enjoying a quieter, less people-heavy way of life. Whether you've got just a small short break window or the luxury of a week away, a cycling break is a perfect way to unwind and enjoy some 'breathe-in' space.
Cycling Holidays in Norfolk – from haunting heathlands and wonderfully wild coastlines to Norwich and the Norfolk Broads
Norfolk is just made for gentle, easy-going cycling adventures. The county is full of big skies and new discoveries, but gentle enough to present no more than a moderate challenge to even an occasional cyclist.
One of England's driest counties, it is also the least populated one in East Anglia. Many of the loveliest villages lie hidden in their shallow valleys behind artful screens of elms. The massive flint churches sometimes stand apart from the local cottages through tales that only history can relate, but many contain taken-for-granted treasures that would be highly prized in any other county.
Cycle Breaks tours in Norfolk start in historical settings: old market town coaching inns or country house hotels set in the heart of Breckland, the wildly beautiful area of heath and woodland around ancient Thetford, where you'd be quite forgiven for thinking that time has stood still.
Once on two wheels, your time travel begins in earnest. Grimes Graves, the Neolithic flint mines, hide away in a nearby forest clearing and, at Cockley Cley, a reconstructed Iceni village revives memories of Boudica, the local warrior queen. Castle Acre follows the trail of the Norman Conquest all the way through medieval times to Henry VIII's Dissolution of the monasteries: a real microcosm of English history in one fascinating forgotten village. Mary Queen of Scots made the red brick moated manor of Oxburgh Hall her home, whereas closer to the coast near King's Lynn, today's royal family still enjoy Norfolk's country air like their Edwardian ancestors did at Sandringham.
Thriving market towns like Fakenham, Swaffham and delightful Holt put on a Georgian face as do some of the smart little villages nearer the Poppyland coast. Pedal through Nelson's homelands, past places of pilgrimage such as Walsingham, along stretches of dunes and bird-filled marshlands, areas of outstanding natural beauty and enjoy the bizarre but somehow acceptable combination of flint fishermen's cottages at Blakeney, Palladian style grandeur at Holkham Hall, outsized village churches practically everywhere and one of the most picturesque windmills in England at Cley-next-the-Sea.
Steam buffs will want to park up and save some puff to enjoy North Norfolk's great steam railway offerings. The North Norfolk Railway which heads out from Sheringham, the Wells to Walsingham line or Bure Valley Railway which steams out towards the watery wonders of the Norfolk Broads from Aylsham.
Blickling Hall, the National Trust's flagship Jacobean mansion and formerly Anne Boleyn's ancestral home, sits on the edge of Aylsham not many pedal pushes away from the natural beauty of Broadland landscapes and the city excitement of Norwich. Today the network of Broads or lakes which were originally formed by peat diggings, are a National Park dedicated to wildlife conservation, watersports and boating. In contrast, Norwich brims with the brightest culture and most tempting of shopping opportunities. Castle, cathedral, museums, galleries and theatres vie with the most impressive medieval churches and merchant's houses, an unbelievable number of historic pubs and probably the largest M&S outside London's Oxford Street.
Like to know more about places in Norfolk? View our Norfolk gazetteer
Cycling in Nelson's Norfolk and around Royal Sandringham
Let your saddle be your country seat for few days as you head out on a gentle cycling adventure around noble Norfolk. Loved by our Queens from Boudica to Elizabeth II, home to England's first Prime Minister and childhood sailing grounds to Lord Nelson of Trafalgar, the county has a plethora of fascinating connections.
Just north of the market town of Swaffham, Houghton Hall was one-time home to the country's first ever Prime Minister, Sir Robert Walpole. On the edges of King's Lynn (a town known as Bishop's Lynn before Henry VIII had his way), the Sandringham estate stretches from woodland to lavender fields towards Heacham near Hunstanton.
Edward and Alexandra made the extended 'farmhouse' their home and Royal Sandringham has been a firm favourite with their ancestors ever since. There's a chance to visit a good number of grand but somehow very homely rooms at the property. The stables have a great museum packed full of estate memorabilia and personal royal mementos including Prince Charles' pedal cars. The gardens are renowned for Camelias and Azaleas and there are captivating views across the lake to the house. Don't miss the village church: equally packed with royal connections and Victorian splendour.
Lord Nelson, England's famous hero of the Battle of Trafalgar, grew up in the 'Burnhams', a little set of villages nestling close to the creeks along from Holkham Bay. Pedalling about to explore village and country lanes and appropriately named pubs is a great way to get a taste for the place.
Today, Burnham Market aka Chelsea-on-Sea buzzes with tempting places to eat and smart little shops around the village greens and is a popular place to get away from it all (it mainly being London). Nelson's father was a local rector and though schooled in Norwich, young Horatio found his sea-legs around Burnham Overy Staithe and the waters off the North Norfolk coast.
Like to know more about places in Norfolk? View our Norfolk gazetteer
Why choose a Cycle Breaks holiday in Norfolk?
Our Cycle Breaks team understand your priorities because we've been listening and learning from our customers heading to Norfolk since 1999.
We simply love Norfolk and cycling too – and we love sharing our enthusiasm and expertise and pride ourselves on personal service. We can advise on the suitability of routes, how to get to your chosen start destination and tailor itineraries to individual requirements. The detail in our tours is appreciated by our customers and our holidays are considered to be good value for money.
We develop routes and select accommodation to ensure the most inspiring and refreshing of gentle cycling adventures. Our programme of tours throughout East Anglia has been developed slowly, and our choices of tours have been made carefully.
We visit the hotels personally, refining selections and preparing our own detailed route notes from our own research. What's more, we aim to offer real peace of mind, organising accommodation, arranging luggage transfers and en-route support and preparing meticulous route notes and mapping with top tips all round, so you can relax on your gentle journey as you experience the real England under Norfolk's enormous skies.
Cycling Tours Norfolk – click here to view our Norfolk Cycling Tours.